Carbide NSB non-step machining NC program creation software
supported language

Japanese
Operating environment

Excel
Carbide NSB non-step machining Overview of NC program creation software
Carbide NSB Non-Step Machining NC Program Creation Software ver.2.0 is an application software for creating programs for non-step machining with MOLDINO's Carbide Drill (Carbide OH Non-Step Borer NSB). Please download the program below and use it.
(The data is compressed in ZIP format, so please use it after decompressing it. It is not necessary to install it on the OS.)
Depending on the browser you are using, you may not be able to open the Excel file properly. In that case, please try using a different browser, or select "Save As" after selecting the above link, save it to your desktop, etc., and then open the file. We apologize for the inconvenience, but thank you in advance.
Since this software is created in Excel using macros, it will not work unless macro settings are enabled. Please enable macro settings. Also, please note that we are not responsible for any problems caused by changing settings.
Please refer to Windows help for the macro setting procedure.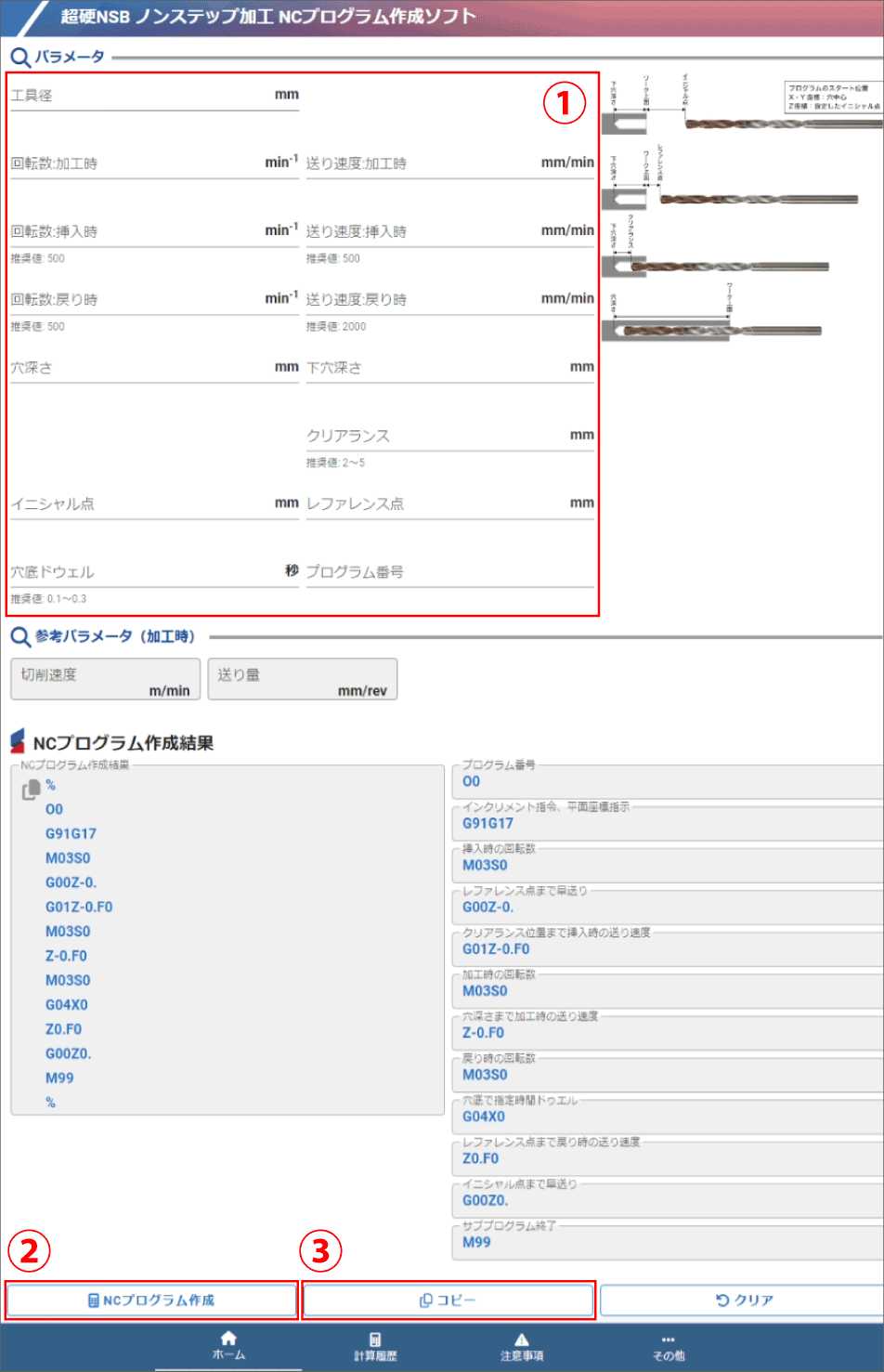 Enter the required items in ①
The program will be displayed in ② based on the input value.
Please copy it to a text file and use it.
Weekdays 10:00-16:00
*Technical Inquiry
E-mail magazine registration