Carbide Threading Cutter NC Program Creation Software
supported language

Japanese, English, Chinese, Spanish, Portuguese, Korean
Operating environment

Windows
caution
Bug in Carbide Threading Cutter NC Program Creation Software
There was a programming problem in the carbide threading cutter NC programming software.
We apologize for the inconvenience, but please discard the file and download it again.

[Target period]
January 20 - February 19, 2021

[Target item]
ET-0.7-12-PN
ET-0.7-14-PN
Overview of Carbide Threading Cutter NC Program Creation Software
Carbide Threading Cutter NC Program Creation Software ver.2.0 is application software for creating programs for NC machining with MOLDINO's threading tools (Epoch Thread Mill, Epoch D Thread Mill). Please download the program below and use it.
(The data is compressed in ZIP format, so please use it after decompressing it. It is not necessary to install it on the OS.)
After saving "ThreadMillNC.zip" to any location on your computer, unzip it.
Start "ThreadMillNC.exe" in the "ThreadMillNC" folder created after decompression.
menu
Please select the tool type to use.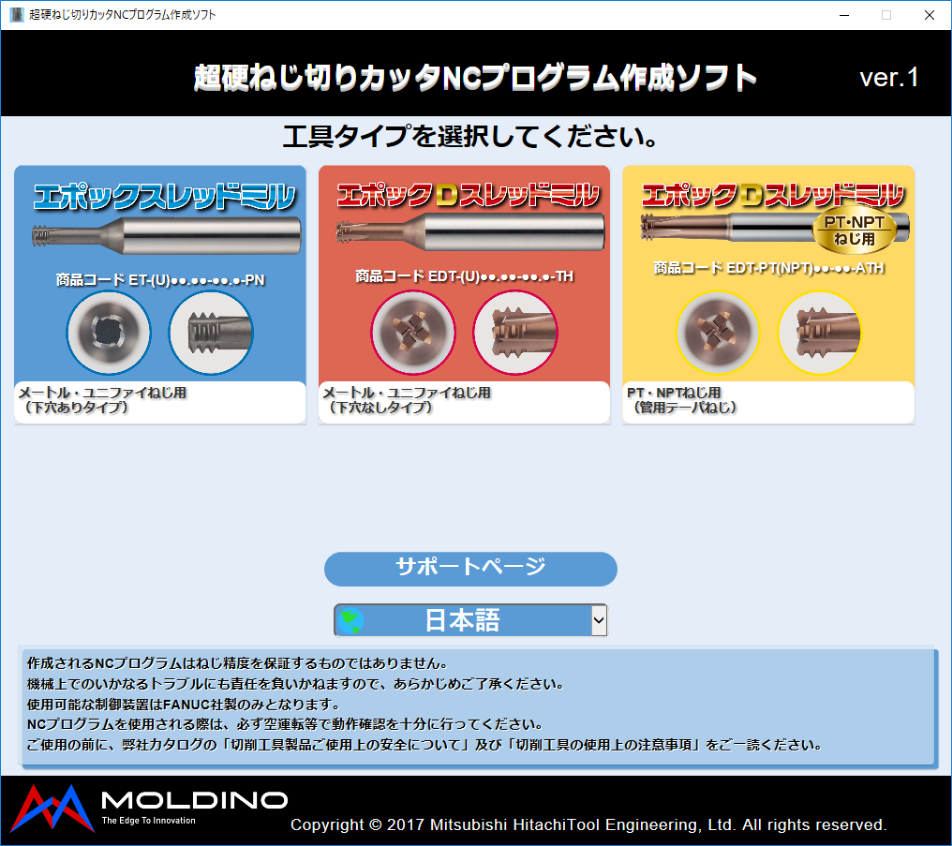 Enter conditions
Select/enter the necessary items in the blue items on the screen, and click [Create NC Program].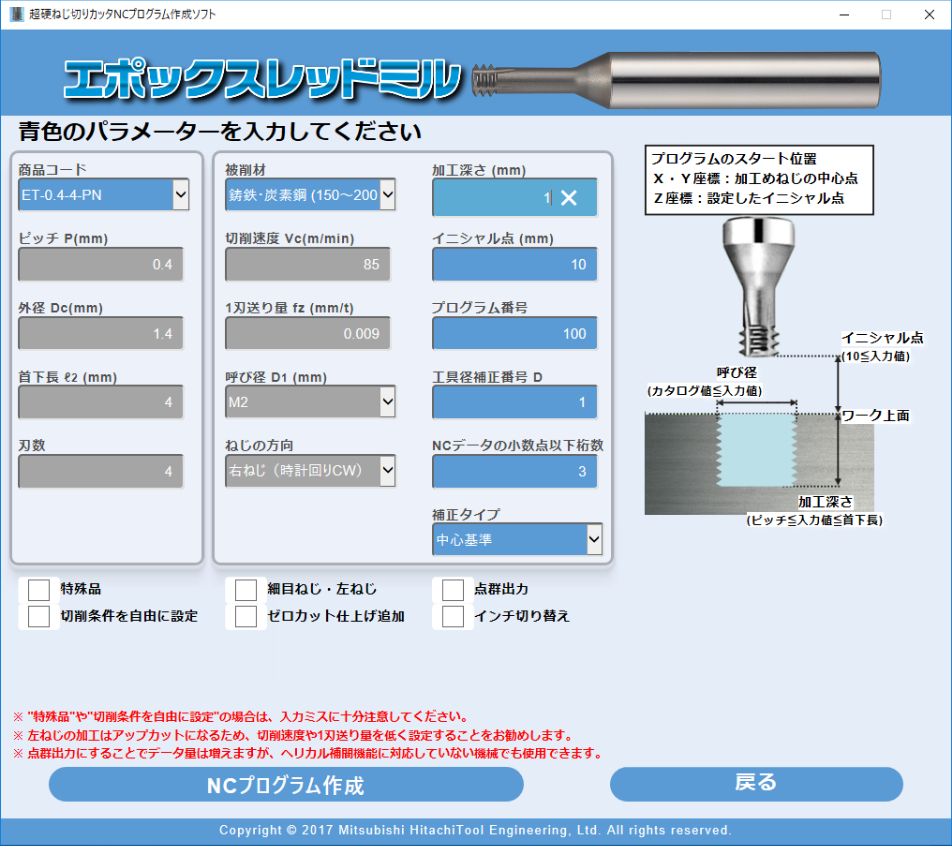 Show program
NC program is displayed.
Place the cursor directly on the program and press Ctrl + C to copy it to the clipboard, so paste it into any NC program and use it.
You can also save it as a .nc format file with [Save to File].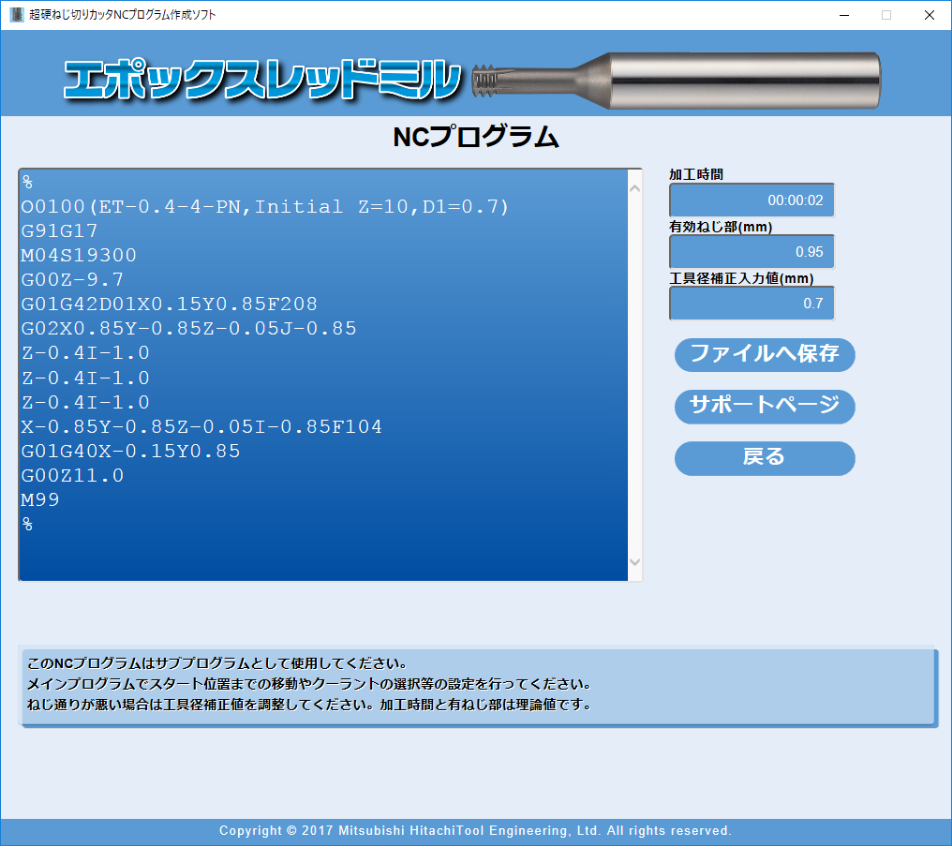 Weekdays 10:00-16:00
*Technical Inquiry
E-mail magazine registration