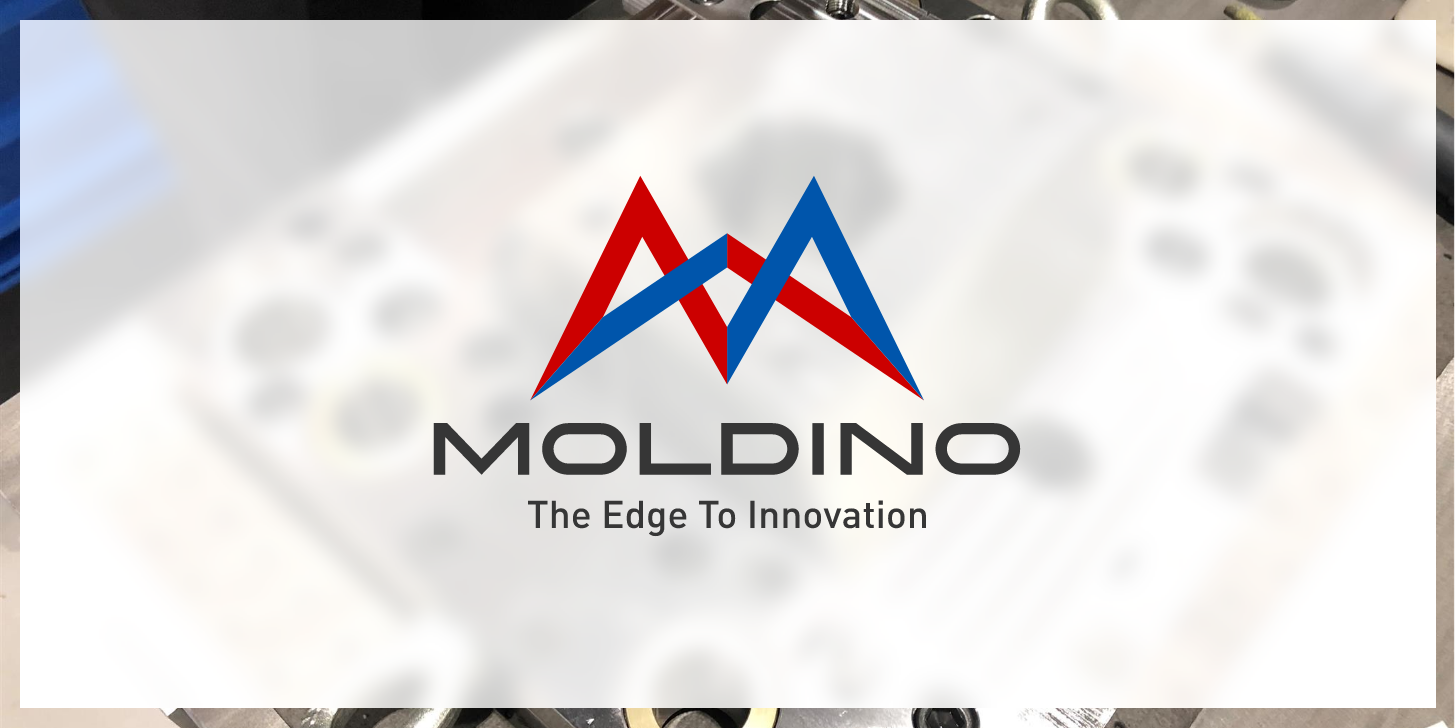 Technology thoroughly applies in the service of people and goods
Technology that values the accumulation of results
Technology that brings marvels and smiles
MOLDINO Tool Engineering, innovative product development
Our principles are to…  be embodied in our technology
Stand together with our customers
Respond to each and every challenge for as long as necessary
Use great ideas to the creation of unique, world-beating products
Be a step ahead in fulfilling customers' dreams and visions
Take a holistic view toward manufacturing innovation
As earnest in our approach as our technology itself
Committed to doing all we can do for our customers here and now
MOLDINO grows with customers and values their own brand
We will continue to challenge uncharted territory as an original tool manufacturer.
our vision
We sincerely face our customers' problems,
For our customers and our smiles
We will continue to boldly challenge ourselves in uncharted territory,
grow together
Become an irreplaceable partner.
our passion
Molds that support manufacturing
A product created by combining the wisdom of craftsmen and the latest technology
A gift of technology that cannot be extinguished as a manufacturing Japan
Our mission is to keep the JAPAN brand alive
Changes in time bring about changes in technology
Focusing on the present and future of molds and creating processing innovation
That is MOLDINO's pride.
Three strengths of MOLDINO
Development technology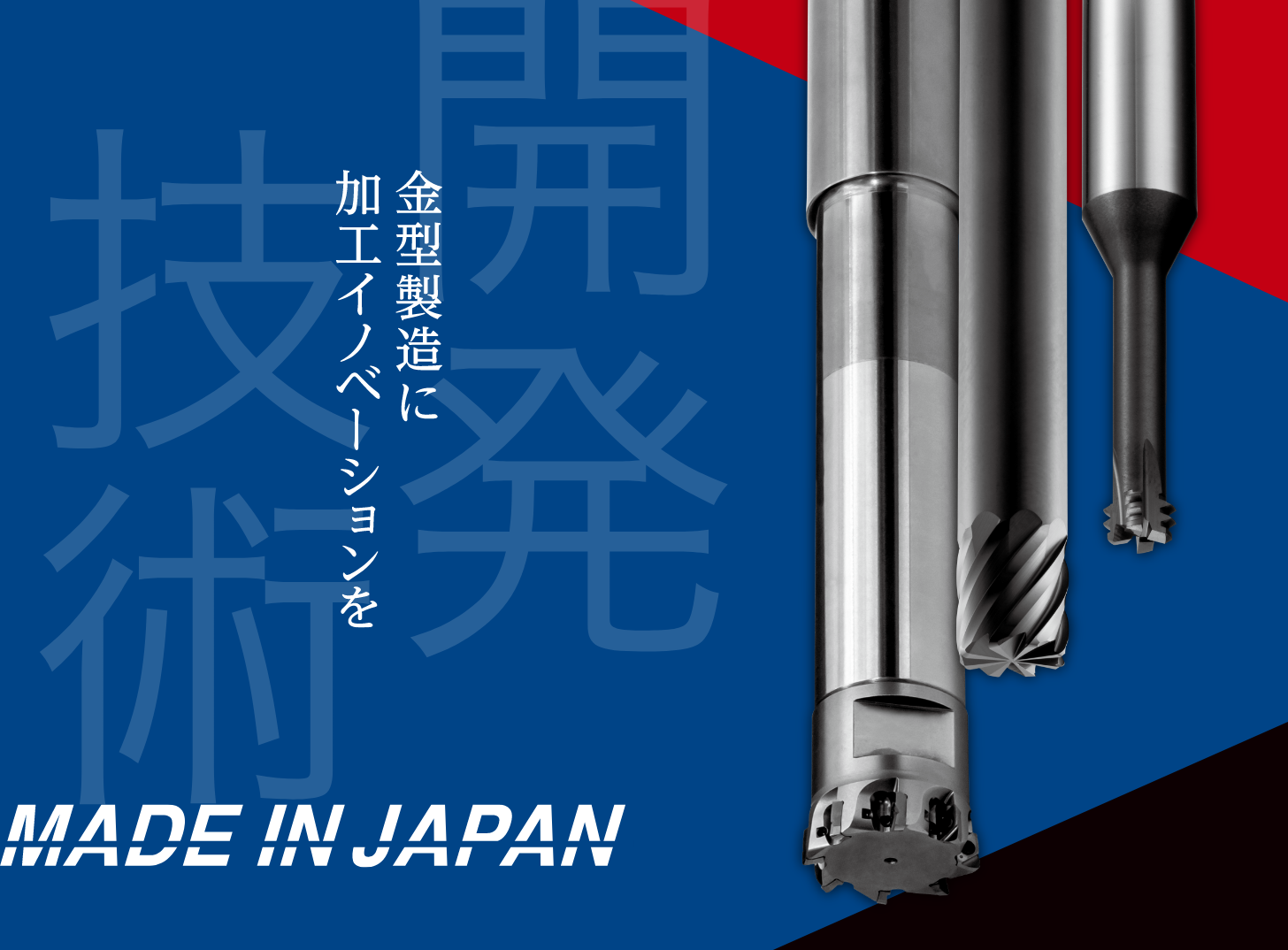 Complete in-house from materials to development, production, and inspection Creative tools specializing in molds
The driving force behind MOLDINO, which offers everything from indexable tools to carbide end mills, drilling tools, threading tools, and chamfering tools, is our three factories in Japan. The Narita Plant develops and manufactures carbide materials and indexable tools. The Yasu factory handles everything from solid tools to regrinding and recoating. And the Uozu Factory supports stable production. We respond to various needs with "originality" that makes the most of each characteristic.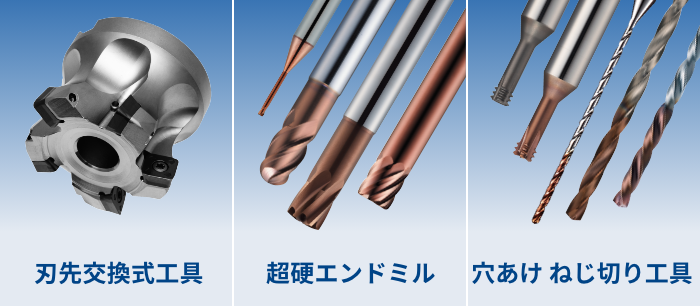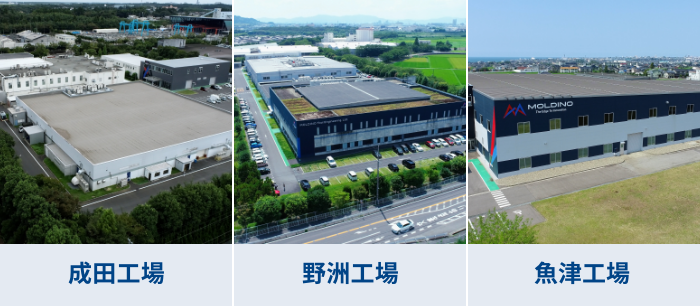 Halved processing (PRODUCTION50 ™)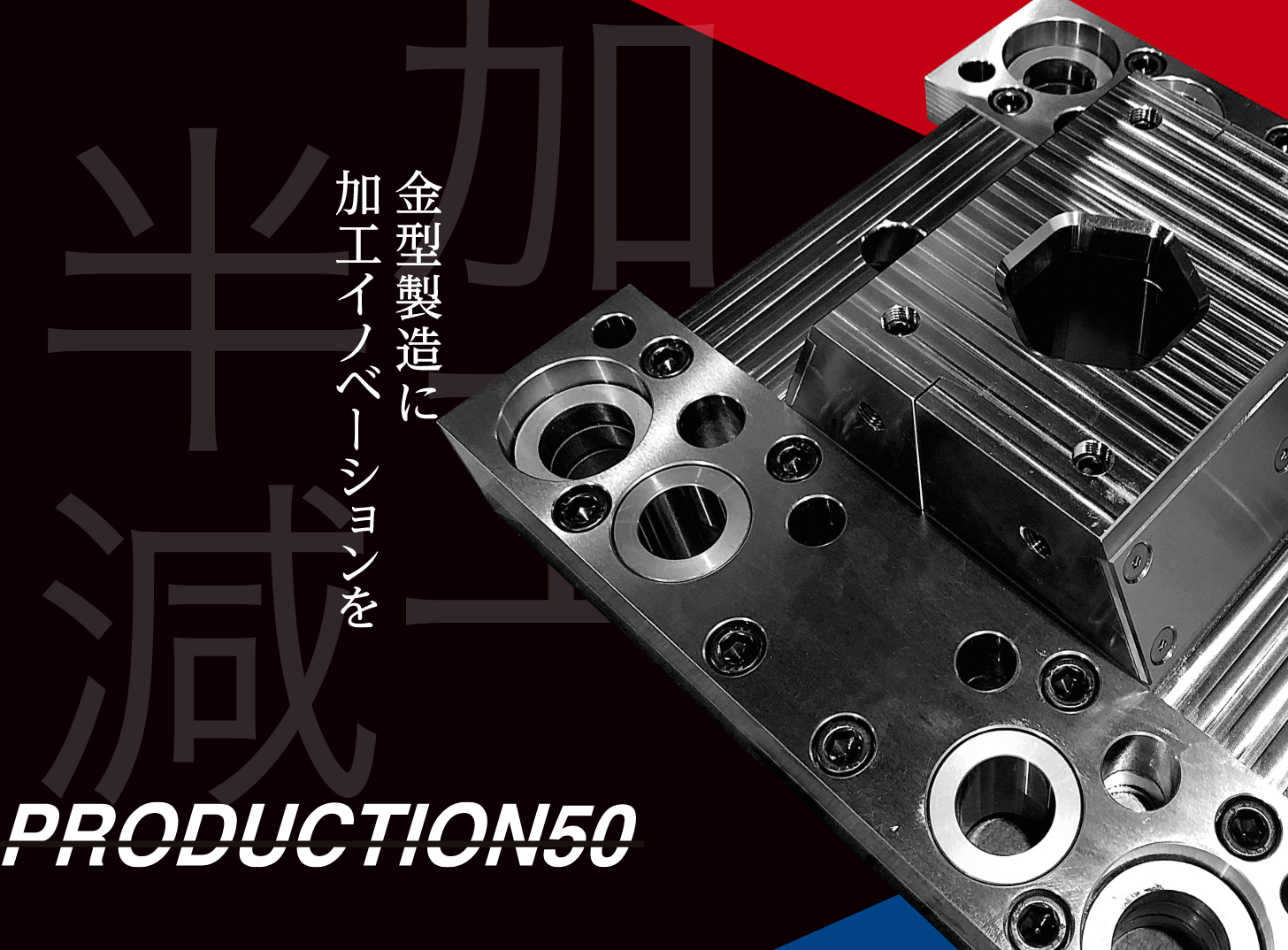 Cutting costs in half with high performance and efficiency Towards the future of mold machining
MOLDINO's "PRODUCTION50 ™-Halving processing-" concept, which brings about strengthening of international competitiveness by shortening the delivery time and reducing costs of mold manufacturing, focuses on "manufacturing costs" (costs in terms of time). By using high-performance tools, we aim to improve processing efficiency and reduce total costs in mold processing, and build a foundation for the future while increasing profits.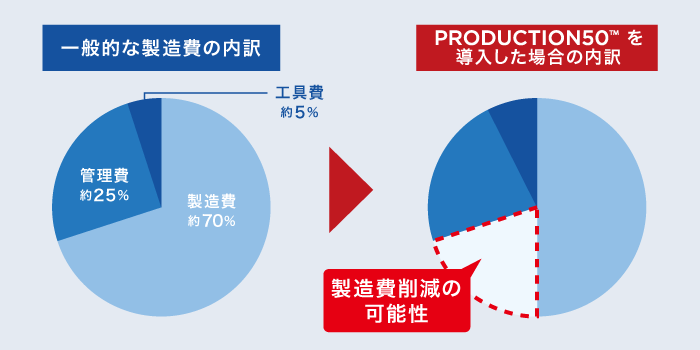 We aim to reduce manufacturing costs with the latest and most suitable tools and processing methods.
Proposal sales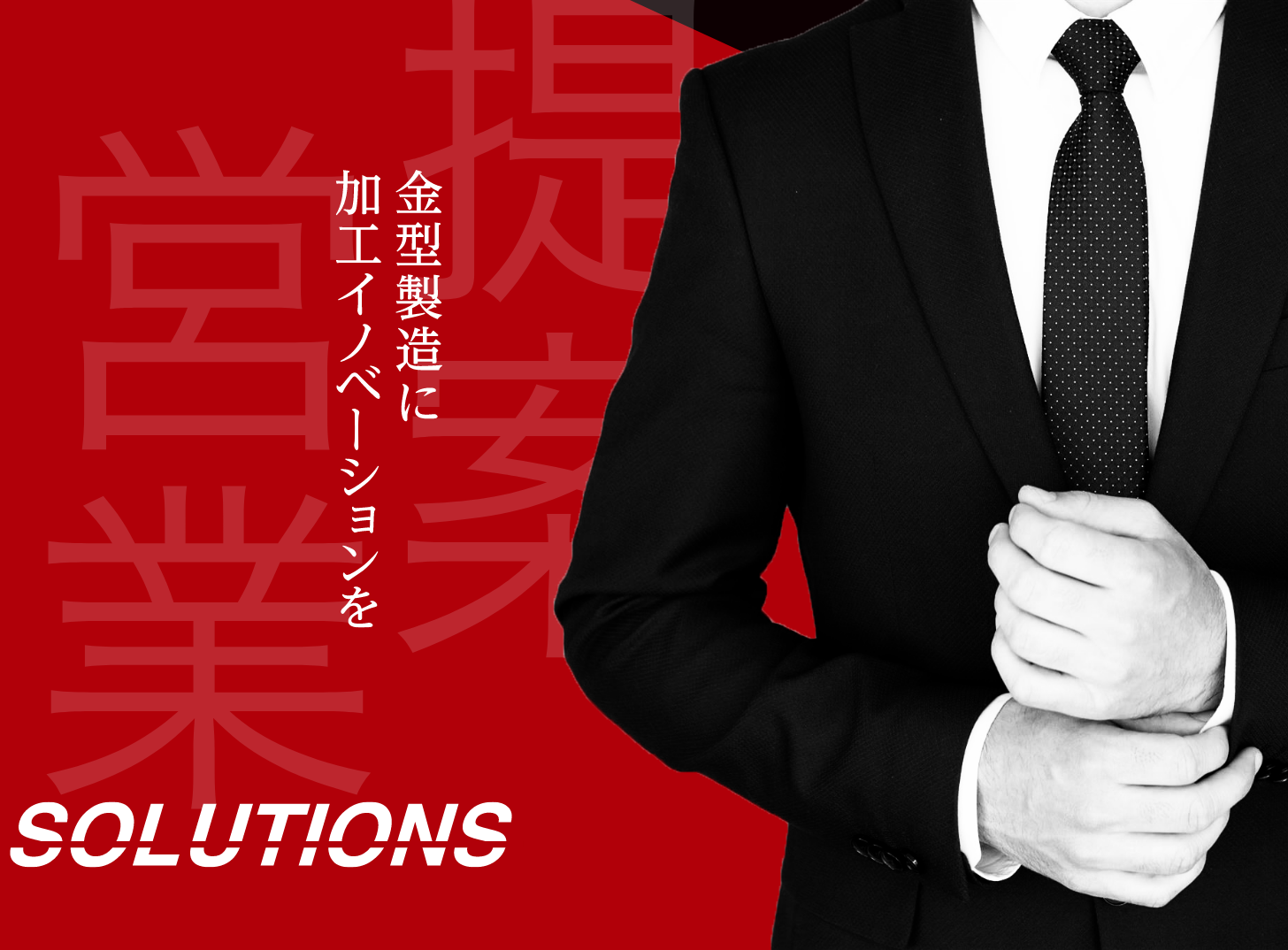 Useful and real-time support Your partner in mold manufacturing
Problems at manufacturing sites that change with the times. We quickly catch not only actual problems but also potential issues and take appropriate next steps. Our staff, who are familiar with cutting, will propose a solution that fits your needs.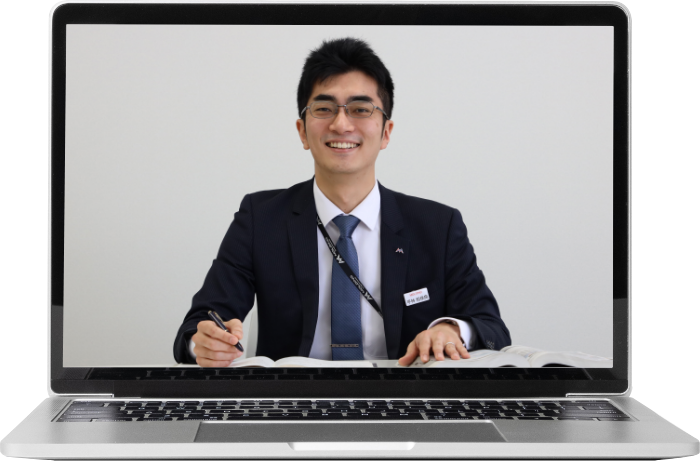 We provide flexible support according to the situation, such as online meetings and processing proposals.
Weekdays 10:00-16:00
*Technical Inquiry
E-mail magazine registration